When it comes to buffalo wing sauce, there is no better place to buy it from than Buffalo Gills! When it comes to buffalo sauce, we are the leaders in the industry. We have been in the wing sauce business for over a decade, and we stand by all our brands of buffalo wing flavors.
If you would like to offer your customers our tasty buffalo gills wing sauce, just give us a call today at 1-866-535-2834. If you are wondering how many different flavors we offer, we have over 20 great wing sauces to choose from.
Some of the wing sauces we offer are HONEY BAR-B-QUE, Spicy Bar-b-Que, honey dijon and many more. Buffalo wing sauce is our specialty, and we offer by the gallon for your restaurant.
All of our gourmet sauces come in a case with four, one gallon bottles in each case. If we do not have a distributor in your area, we will sell direct! At Buffalo Gills we strive to provide the best tasting wing sauces to all our customers and we back all our products.
So if you would like to offer your customers some of the best tasting buffalo wing flavors around, order from Buffalo Gills, they will be glad you did!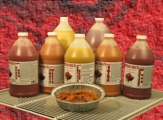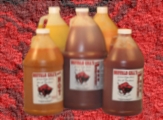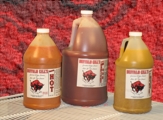 Football and Buffalo Wing Sauce Perfect Match!
Training camps are going to be in session soon, and you know what that means, time to ignore the wife and family and get ready for some football! No matter where you live, NFL and College Football is everywhere for you to enjoy! When watching your favorite team, there are two great things to have, beer and food!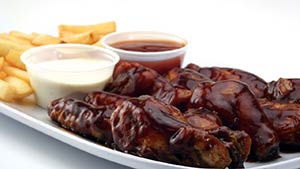 Those great fall Sundays, either tailgating or watching at home, a cold beer and some good wing dings makes the day even better. Of course to have a great buffalo wing, you need a great sauce.
At Buffalo Gills, we provide great sauce for all types of wings. With a ton of great flavors to choose from you will never be disappointed. We carry unique and delicious flavors such as Mango Habenaro, Cajun, Creamy Ranch and many others. If your local pizza or BBQ place does not carry or flavors let them know!
When it comes to tasty wings with buffalo sing sauce, there is no better choice than Buffalo Gills. So get ready for the coming football season and stock up on beer, wings and sauce and cheer your favorite team to victory!
© . All Rights Reserved. Buffalo Gill's, Inc.