Orders of 20 cases or more, please call 1-866-535-2834, it must be shipped by freight for a better rate!
Hey, Have your own private label for you on orders of 25 cases or more!
These Gourmet Sauces are purchased by the finest pizza shops and restaurants around the globe! Prices are per case, each case comes with four, One Gallon Bottles! Give us a call at 1-866-535-2834 and place your order today!

Mix or Match, 4/1 Gallon Bottles Per Case. All Prices are Plus Shipping
---
Some kind words from our soldiers over seas:
"Thank you for all your help and going through the trouble providing us with the information we needed. The soldiers and families love the wing sauces. Thank you again!"
V/R
Jose Pacheco
---
Ask about our private Label program and we also co-pack!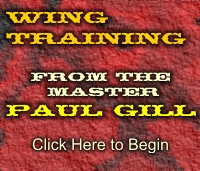 Buffalo Gill's has been serving the best sauces anywhere since 1997. We specialize in delicious gourmet buffalo wings and bar-b-que sauces. We ship our sauces to wholesalers, restaurants, and even home chefs! Our gourmet sauces offer quality that you can count on. In addition, our friendly and professional staff is here to answer any questions you may have about our company or our services.
Whether you need MILD, HOT, or even TOXIC sauces, we have what you need at prices you can afford. At Buffalo Gill's, our goal is to provide you with courteous, expedient, professional service of the highest caliber.
Browse our Web site for more information about Buffalo Gill's. If you have any questions or would like to speak with a Buffalo Gill's representative regarding our variety of 'Wing and Bar-b-que Sauces', please call us at 1-866-535-2834. If we do not have a distributor in your area, we will sell direct!
At Buffalo Gill's, the customer always comes first. Learn more about our great Buffalo Sauce, you will be glad you did!